All along the new iron curtain, arrests of anti-NATO personalities are increasing. The lastest one to date is the Polish politician Piskorski: Welcome to the new pre-war Europe..
by Roberto Quaglia – roberto.info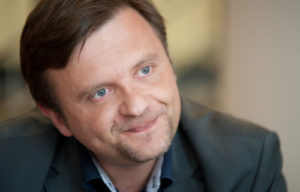 How many times have you read in the news that "Putin the dictator" throws whoever disagrees with him in jail, that in Russia political opposition is persecuted? Well, maybe you believed! Nobody's perfect.
On the other hand, as Goebbels used to say "If you tell a lie big enough and keep repeating it, people will eventually come to believe it." The simple truth is that whenever you have over 80% of the public opinion on your side – as is the case with Putin in Russia – there is no need to put those few people who don't agree with you in jail. It would be a waste of energy – and at the same time, extremely bad publicity.
Indeed, despite what our local propaganda is saying, nothing even resembling that is happening in Russia. And if you plan to object, please provide the names of the people who've been jailed. On the contrary, when public opinion is in freefall, that is the last resort for regimes like those of the self-proclaimed democratic west, where fewer and fewer people vote because they have lost any hope of being represented by those they "elect".
Therefore the shrewd observer won't be quite so surprised to learn that in Poland, on the 18th of May 2016, politicians expressing their sympathy for Russia and their dissent towards NATO were rounded up by special forces on the grounds of "spying on behalf of a foreign country". It is important to stress just how utterly absurd such an allegation is for a politician. To be a useful spy, you need to be an official, in a key position, or operating in a role where you have something you can to spy on. Politicians can even have ideas which differ greatly from those of the mainstream position in a country, but the last thing they can do with reason is spy. Spy on what? And just how? Could someone try to explain this?

And yet, it is precisely on the grounds of spying that in Poland – a member of European Union! – on the 18th of May 2016, perhaps not by accident either on his 39th birthday, Mateusz Piskorski – leader of the "Zmiana" political party and not only member of the Polish Parliament from 2005 to 2007 but also the most important anti-NATO activist in Poland – was arrested in Poland. The various Zmiana headquarters were searched by secret intelligence services, which carted off documents, drives and other material. Is there anyone among the staunch defenders of "the Western democratic model" who would like to try to explain how events like that square with their value systems? I am curious.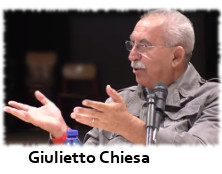 Let's remember that, not so long ago, Giulietto Chiesa was also arrested while entering Estonia – another EU country – on laughable charges (among them, the intention "to re-build the Soviet Union"!). He was then expelled from the country, in order to prevent him from participating in a conference there.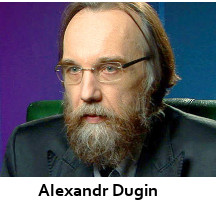 A few days ago, the influential Russian philosopher Aleksandr Dugin was arrested while entering Greece and sent back to Russia. Who knows what he might have been able to pull off had he managed to enter Greece. Maybe, just maybe – now let's venture a disturbing hypothesis here – he would have been able to… speak! As destiny would have it, it was Greece – the very birthplace of philosophy – that refused entry to a philosopher. That's quite symbolically ironic. The "democratic" West can no longer stand dissenting opinions running counter to its single line of thought.
However, the Polish case is much more serious. A politician arrested in his own country – and a European one at that – for the simple reason that he's leading an opposition campaign!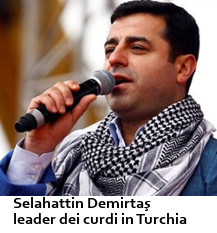 Meanwhile, in Turkey, parliamentary immunity was abolished – a measure probably taken in order to persecute the Kurdish members of Parliament. Turkey is not yet in the EU, but Merkel has promised that it won't be long now.
These are the same symptoms of an infection we have already seen in the past. It is spreading again in Europe and sooner or later it will be on our doorstep. Years ago, in one of his famous songs, Italian songwriter Giorgio Gaber used the metaphor of the Black Plague. But in his day the situation was nowhere near as serious as it is now.
The readers might just shrug their shoulders and greet this news with indifference. If that's the case, then I wish you all the best – better yet – have a nice sleep. But the sleep of reason produces monsters. Be aware that the very same day that Piskorski was arrested, the book 2017 War with Russia was published in London. Written by General Richard Shirreff, former deputy commander of NATO in Europe (SACEUR), his essay states that conflict between Russia and NATO will begin precisely in: May of 2017. Naturally, Shirreff writes that Russia will strike first and oddly enough, he claims to know even exactly when it will take place…
While in wishing everyone a happy awakening from the dream world, I would like to remind the reader of a famous lesson that Bertolt Brecht (who took it from Martin Niemöller) taught us about how things typically end up when we allow indifference to get the better of us:
"First of all, they came to take the gypsies
and I was happy because they pilfered.
Then they came to take the Jews
and I said nothing, because they were unpleasant to me.
Then they came to take homosexuals,
and I was relieved, because they were annoying me.
Then they came to take the Communists,
and I said nothing because I was not a Communist.
One day they came to take me,
and there was nobody left to protest."
Whether you like Brecht, Gaber or Putin or you simply like the idea of a democratic Europe, today you have the chance to show your solidarity with Mateusz Piskorski. If you don't want to, that's your own business. But in that case, when they come to get you or the bombs start dropping, at least have the decency to not complain about it.
21st of May, 2016
(many thanks to Leni Remedios and Débora Blake for the English translation)
www.robertoquaglia.com
www.roberto.info
twitter.com/robertoquaglia
www.facebook.com/authorrobertoquaglia/
If you like this article you can support the author sending your offer to his bitcoin address: 1MTgNMP5FUsihDN4izxtfPpCfYYLiib3yn
You can donate with Paypal at Paypal.me/quaglia

Roberto Quaglia's books on Amazon ! Free shipping possible!

THE MYTH OF SEPTEMBER 11

The Satanic Verses of Western Democracy

PARADOXINE

Roberto Quaglia's surrealisti double novel

WITH A PREFACE BY ROBERT SHECKLEY

THE BELOVED OF MY BELOVED

outrageous erotic and anti-erotic stories by Ian Watson & Roberto Quaglia

THE JONATHAN LIVINGSHIT PIGEON

a dark satire of life